After Dental Implant Surgery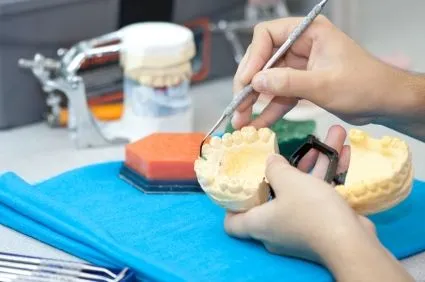 After your implant surgery, please make sure you continue and finish the medications that you started before the implant surgery. The antibiotic will aid in keeping any bad bacteria from attacking the implants and the corticosteroid (Dexamethasone) will reduce any swelling/inflammation to a minimum. Take the pain medicine as needed. You can substitute Advil or Tylenol for the pain medicine if you'd like. If you take the prescription pain medicine prescribed to you, DO NOT DRIVE. You could fall asleep or be arrested for DUI. If pain persists, or you feel it is getting worse, please call our office.
Do not eat or chew on the side the implant(s) were placed for 48 hours . Eating softer foods like pasta/rice/fish is allowed. Stay away from harder/tougher/crunchier foods and sandwiches. If you have a temporary crown/denture/flipper that was provided the day of the surgery, do not directly chew on the implant area for at least 2 weeks . The crown/denture/flipper serves a cosmetic purpose only. It is not designed for chewing and/or functioning.

DO NOT smoke, use mouthwash, spit, gargle, or brush your teeth for 24 hours. Smoking of any kind will delay healing and reduce the success rate of the implant surgery.
You must come back within 2 weeks for us to check on the implant site, and remove any remaining stitches.
Finally, any questions or concerns, please call us!